Music Therapy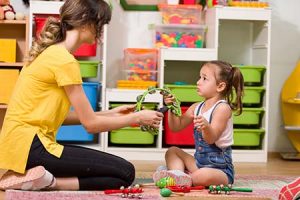 Music Therapy is an established health profession in which evidenced-based music interventions are used within a therapeutic relationship to address non-musical goals. Music therapy can be used to address the physical, cognitive, emotional, communicative and social needs of an individual and the interventions utilized by a qualified music therapist are specifically chosen to meet the needs of each person served.
Music therapy research supports its effectiveness in many areas and it has proven to be beneficial in helping individuals to engage in their treatment, have an outlet for emotional expression, connect with their family, community and friends, feel emotionally supported and improve or maintain their cognitive, speech and physical abilities. Even individuals who are unable to actively engage in music therapy interventions can benefit from music therapy and researchers have found that listening to music can significantly decrease pain and improve mood.
VitalCare offers music therapy services to people of all ages and it can be accessed through private pay or the CES, SLS and CLLI waivers.
Contact us at 888.664.4222 or use the form on this page to request additional information!
They are a gift!
From the first session with Ana, she has been attentive and gentle with my daughter's needs. My daughter has severe developmental delay that impacts quite a bit of her functional movements and she is non-verbal. So knowing what she likes and doesn't like requires a therapist who takes the time to really tune into her body language, facial expressions and sounds. Ana makes slow, almost intuitive adjustments in her music sessions with my daughter to ensure she is benefiting from the therapy. She pushes her to interact and challenges her, but in a way that is encouraging, never belittling. She treats both of us with kindness and respect. Thank you Ana for those musical break through moments – they are a gift.
Heidi L.