Behavioral Health Respite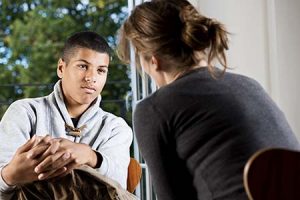 VitalCare has been providing behavioral health respite care to families across the the Front range since 2016.
VitalCare is the exclusive CYMHTA provider for Mental Health Partners in the North Metro area. Our Behavioral Health Respite to provides positive support to clients while building an outstanding professional rapport with every family we serve. VitalCare believes that access to positive, consistent care is essential to helping families unlock their child's true potential.
Our Behavioral Health Respite program offers many benefits, including:
| | |
| --- | --- |
| Structured supervision for children with challenging behaviors by experienced staff | Positive role models who help clients develop skills to increase self-sufficiency |
| Time for primary caregivers to focus on other members of the family or household needs | Opportunities to practice and increase socialization skills with family and in the community |
| Participation in enriching and engaging fun activities | |
Adventure Respite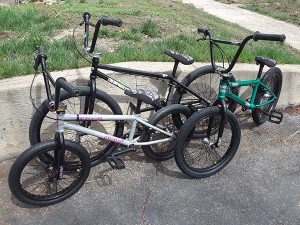 VitalCare is proud to offer Adventure Respite, a unique program designed to provide clients with gross motor activity and a new opportunity to achieve success. We offer Adventure Respite primarily in the summer months.
Exercise, including biking, improves mental health by reducing anxiety, depression, and negative mood and by improving self-esteem and cognitive function.
"While we can all benefit from working out regularly, consistent exercise is even more beneficial for children with complex behavioral health disorders (BHD), a category that includes Bipolar Disorder, Anxiety Disorder and Attention-Deficit/Hyperactivity Disorder (ADHD). A new study suggests that regular exercise during the day could help kids with BHD perform better in school. In the study, children who performed aerobic exercises during the week were 32 to 51 percent less likely to act out in class. The positive effects more noticeable on days where the children participated in exercise, but also carried over to the following day."

By Jane Snyder
Adventure Respite gives your child 1:1 interaction with an expert Personal Care Worker at a BMX park or a rock-climbing gym or park. VitalCare provides the adventure respite care worker and the essential equipment; families are responsible for providing personal safety equipment (helmet, gloves, and knee and elbow pads).
Contact VitalCare to learn more about this exciting new program.